Looking for a new refrigerator? Interested in the Criterion brand?
When it comes to buying a refrigerator, the brand name matters. But have you ever wondered, "Who makes Criterion refrigerators?" Let me assure you, you're not alone. Many are curious about the name behind these popular appliances. So, let's cut to the chase and find out! 
This article explores Criterion refrigerators, discussing their manufacturers and their suitability for your kitchen.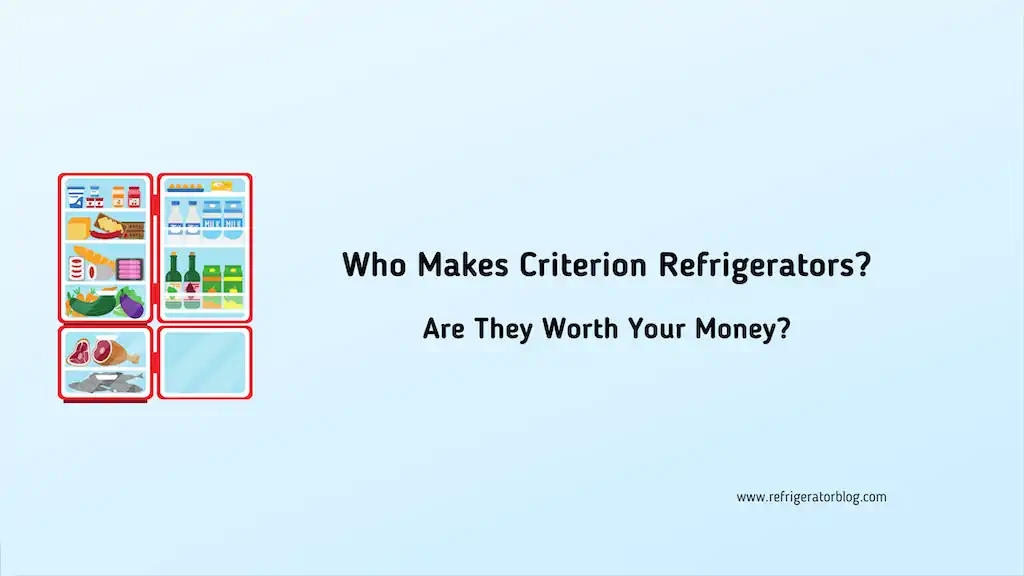 Who Makes Criterion Refrigerators? The Company Behind the Brand
Curious about Who makes Criterion brand refrigerators?
Menard Inc. makes Criterion refrigerators. A well-known name in the midwestern United States for home improvement goods and appliances.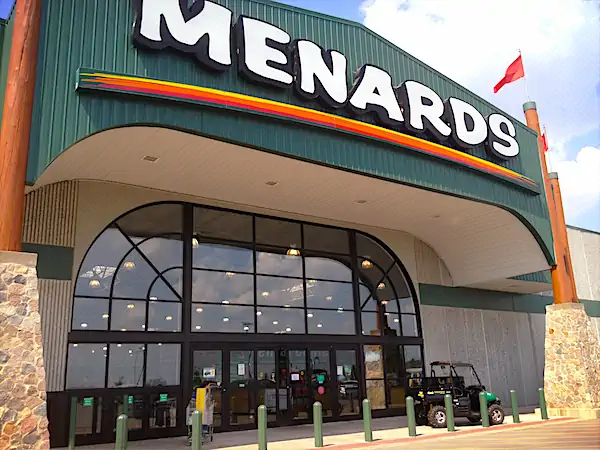 Menard Inc. has been in the industry since 1958. Their Criterion brand refrigerators reflect their commitment to quality and affordability. It's important to note, the Criterion brand itself is a private label owned by Menard, a home-improvement store chain in the United States.
Menard's wide range of products includes other kitchen appliances as well, such as microwave ovens, dishwashers, and more.
Who Makes Criterion Refrigerators for Menards?
Criterion refrigerators are manufactured by Midea for Menards Inc. This China-based company is a globally recognized leader in home appliances and renowned for its innovative, high-quality products. 
Why does Menard Inc. entrust Midea with their Criterion brand? Here are a few reasons: 
Experience: Midea has over 50 years of experience in the home appliance industry.
Innovation: Midea is known for its forward-thinking approach and cutting-edge technology.
Quality: Midea's products are known for their durability and high performance.
The combination of Midea's manufacturing prowess and Menard's local market understanding makes Criterion refrigerators a reliable choice. They offer a variety of models with different features to suit various needs and budgets.
Types of Refrigerators Offered by Criterion
Criterion offers a range of refrigerators, from compact models for dorm rooms or man caves, to larger French door models for families. These appliances provide functionality, style, and energy efficiency. 
Let's break down the various types of refrigerators that Criterion offers to its customers: 
Mini Refrigerators
Top-Freezer Refrigerators
Bottom-Freezer Refrigerators
French Door Refrigerators
Side-by-Side Refrigerators
But wait, there's more! They also have a unique range of specialty refrigerators to cater to your specific needs. From Wine and Beverage Coolers to Freezerless Refrigerators, Chest Freezers, and even Ice Makers, Criterion has you covered!
Features of Criterion Refrigerators
When it comes to keeping your food fresh and your beverages cold, Criterion refrigerators are a name that stands out. There are several features that make these refrigerators a popular choice among consumers.
Energy Efficiency: Criterion refrigerators are designed with energy efficiency in mind. This means, you can keep your drinks cold and your veggies crisp without worrying about escalating power bills.
Spacious Interiors: Space is a non-issue with Criterion refrigerators. With roomy shelves and multiple door bins, you have plenty of room to store all your favorite foods and drinks.
Varying Sizes: Whether you need a compact refrigerator for a small kitchen or a full-sized model for a large family, Criterion has got you covered. They offer a range of sizes to fit every need and every kitchen. 
Stylish Designs: Criterion refrigerators aren't just functional; they're also stylish. With sleek designs and modern finishes, they're sure to add a touch of elegance to any kitchen decor. 
Reliability: One of the key features of Criterion refrigerators is their reliability. They're built to last, providing consistent cooling and minimal maintenance. 
Okay, so how do Criterion refrigerators stack up against other brands? Let's see. 
| Brand | Value for Money | Energy Efficiency | Reliability |
| --- | --- | --- | --- |
| Criterion | High | High | High |
| Other Brands | Varied | Varied | Varied |
Final Thoughts: Are Criterion Refrigerators Right for You?
Now that you know who makes Criterion refrigerators, Should you consider them for your kitchen?
Criterion refrigerators provide functionality, style, and energy efficiency. They offer excellent features and performance at an affordable price. 
Overall, Criterion refrigerators combine energy efficiency, space, variety in sizes, style, and reliability, making them a strong choice for a new refrigerator purchase.
So next time you're appliance shopping, don't forget to cast an eye over Criterion's impressive selection!
Frequently Asked Questions
Do Criterion Refrigerators Come With a Warranty?
Criterion refrigerators come with a warranty. This warranty signifies the manufacturer's assurance of the product quality. It guarantees that your refrigerator is durable and any problems within a specified period will be handled.