LG refrigerators are trendsetters for their advanced features and high-end performance. Now, you may be asking yourself, "Where are LG refrigerators made?"
So far, LG has set up manufacturing factories in different parts of the world including China, Mexico, Brazil, Egypt, Vietnam, India and the USA although majority of its appliance manufacturing takes place in South Korea. 
Curious to learn the secrets behind how LG was created and where are LG appliances made? Alright, then come join us on this worldwide tour of LG refrigerator manufacturing where we spill all the secrets!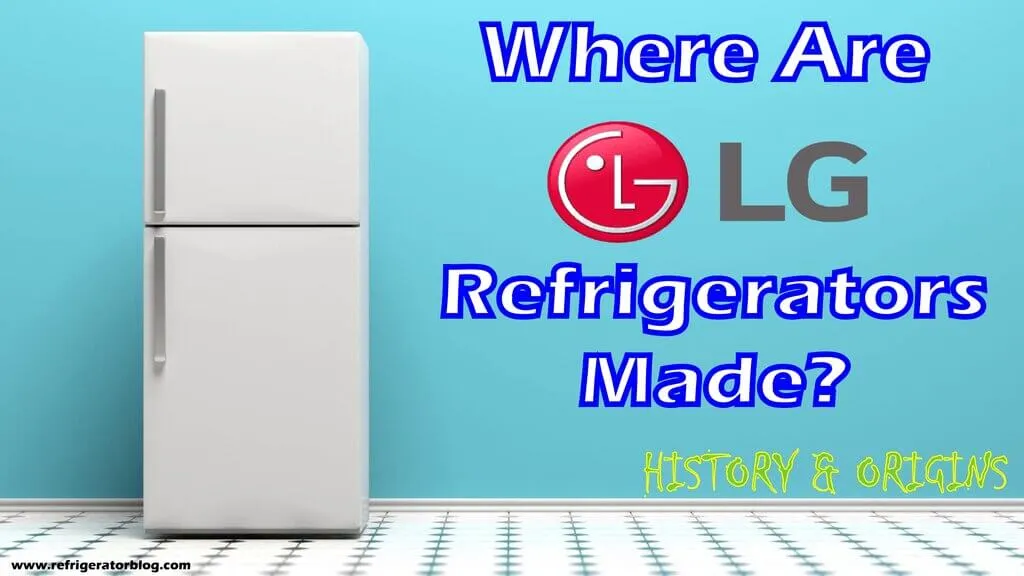 Historical Overview of LG and Their Origin
Fun Fact: LG, around 50 decades ago, used to be known as "Lucky Goldstar" Why? Let's dig in!
LG's origins can be traced back to two South Korean companies – "Lucky" and "Goldstar". Both of them were established in the aftermath of World War II. "Lucky" was founded in 1947 by Koo In-Hwoi, while "Goldstar" was established in 1958 by Koo's son, Koo Cha-Kyun. 
"Lucky" manufactured cosmetics and other consumer products, whereas "Goldstar" was specialized in electronics and home appliances. Both operated independently at that time.
Birth of the Brand "LG"
In 1995, these two companies merged to form "LG," which stands for "Life's Good." This merger aimed to elevate the strengths of both companies and create a unified brand with a diverse range of products.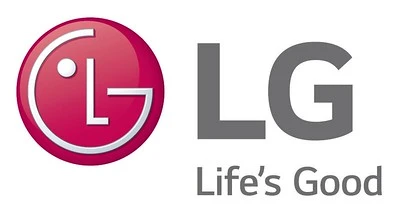 This alliance not only united the brand names but also combined the innovative approaches of both companies, leading to a stronger market presence.
Diversification and Global Expansion of LG
In the years following the merging, LG embarked on a path of diversification and global expansion. The company expanded its product portfolio to include electronics, home appliances, telecommunications, and more.
LG's commitment to innovation resulted in a series of breakthroughs, including the development of CDMA mobile technology and the world's first internet refrigerator.
LG's relentless pursuit of technological advancements contributed to its reputation as a pioneer in various industries. The company introduced a wide array of innovative products, such as flat-panel TVs, smartphones, air conditioners, washing machines, and of course, refrigerators.
Where Are LG Refrigerators Made?
LG Electronics, a global leader in home appliances, produces its refrigerators in various locations around the world. The company strategically chooses manufacturing facilities in different regions to cater to local markets, optimize supply chains, and ensure efficient production.
The company has global operations in mode 120 countries apart from the 7 countries we have discussed above, such as in Indonesia, Poland and Russia. Also, apart from its main office locations, it has subsidiaries in 49 other countries, including Argentina, Chile and Columbia.
So, exactly where are LG refrigerators manufactured? These are the key locations:
South Korea: LG's home country, South Korea, hosts several manufacturing facilities where a significant portion of LG refrigerators are produced.

It's main manufacturing units are in the LG Smart Park in Changwon, 400 km from Seoul. The country's advanced technology infrastructure and skilled workforce contribute to the production of high-quality appliances.
Mexico: Mexico serves as a crucial manufacturing hub for LG refrigerators. The production factories are in Reynosa, Mexicali, and Monterrey. The country's proximity to North American markets allows LG to streamline distribution and reduce shipping times, enhancing its competitiveness in the region. 
China: So the brand started manufacturing plants in China in 1993. The main factory is in Beijing because of which LG can efficiently produce and cater to the demands of the Asian market. China produces nearly 1 million units of appliances just to meet the local demand.
India: The brand started its first factory in Pune, India, in 1997, to cater to the local demand and benefit from the country's manufacturing capabilities. The brand's main manufacturing units are in Ranjangaon, Pune and Uttar Pradesh. 
Vietnam: LG has been expanding its manufacturing footprint in Vietnam since 2015 in the capital Hanoi and in Haiphong coastal city. The country's favorable business environment and lower production costs make it an attractive location for LG to manufacture refrigerators for both local and export markets.
USA: LG also has manufacturing facilities in Tennessee, the United States, primarily focusing on serving the North American market since 2017. Local production allows LG to respond to regional preferences and reduce waiting time for customers in the USA.
Brazil: Água Branca, São Paulo in Brazil serves as a manufacturing base for LG refrigerators in the South American market since 2021. 
Egypt: LG opened a production line in Cairo, Giza of Egypt back in 2017 to meet the growing customer demands in the middle east. Not only refrigerators, other home appliances such as washing machines, TV, dryer etc. are also manufactured in Egypt. 
LG's Refrigerator Lineup
LG today offers a wide array of refrigerator models at different price ranges and various sizes and colors. Despite the variations, all models provide functionality, convenience, and energy efficiency. 
Let's take a quick glimpse at the various types of refrigerators LG offers: 
Mini Refrigerators
Top-Freezer Refrigerators
Bottom-Freezer Refrigerators
French Door Refrigerators
Side-by-Side Refrigerators
Undercounter Refrigerators
Counter-Depth Refrigerators
Apart from these, you will also find chest freezers, freezer-less refrigerator options and minibar fridges.
Unique Features of LG Refrigerators That Sets Them Apart
Majority of LG refrigerators come with awesome features that we're going to discuss below to give you a better insight on their top best-selling models.
Door-in-Door: This feature allows you to access frequently used items without opening the entire fridge, reducing energy consumption and keeping food fresher longer.
InstaView Door: Tap twice on the door's glass panel to illuminate the interior, so you can see what's inside. If you're one of those people who stare at the food in their fridge for hours, trying to figure out what they want to eat, you'll love this feature which helps to maintain temperature and save energy.
SmartDiagnosis: If there's an issue with the refrigerator, you can use the SmartDiagnosis button to troubleshoot and diagnose problems, saving time and money.
Smart Cooling: LG refrigerators often incorporate advanced cooling systems that maintain consistent and steady  temperatures, preserving your food for longer.
Dual Ice Maker: Many LG refrigerators have dual ice makers, providing both regular ice cubes and crushed ice, providing you more options for your drinks.
Smart ThinQ: Some models have built-in Wi-Fi connectivity, allowing you to control and monitor the refrigerator remotely using a smartphone app. You can adjust settings, receive notifications, and even check the contents of your fridge while you're in bed. 
Slim SpacePlus Ice System: This system is designed to maximize the available space in the freezer by using a compact ice maker, giving you more room to store frozen foods.
Inverter Linear Compressor: It provides up to 32% energy savings making LG refrigerators energy-efficient with top-rate durability and sustainability.
FRESHBalancer: Excess moisture and humidity can spoil your foods quickly. Hence, LG offers this FRESHBalancer feature to keep your fruits and veggies crisp and fresh by adjusting humidity.
Frequently Asked Questions
Who Makes LG Refrigerators?
LG Electronics, a South Korean multinational electronics company, is the manufacturer of LG refrigerators. 
Do LG Refrigerators Come With a Warranty?
Yes, LG refrigerators do come with a warranty. The specific terms and duration of the warranty can vary based on the model and the region in which you purchase the refrigerator.

But just to give you a general picture – LG refrigerators in many regions typically come with a standard limited warranty of 1-3 years for parts and labor. You can get a free repair of the sealed cooling system (compressor, condenser, evaporator, and associated tubing) during this warranty period. 
How Many Years Does an LG Fridge Last? 
On average, if maintained and taken care of regularly, an LG refrigerator is expected to last for 12 to 15 years. 
Which Was the First Ever LG Refrigerator?
The first-ever LG refrigerator was the "D-95″ model. This refrigerator was introduced by LG Electronics in 1965. It marked the beginning of LG's journey into the refrigeration industry and laid the foundation for the brand's growth in the home appliances sector. 
Are LG Refrigerators Worth Investing?
Now that you've learnt where are LG refrigerators made and read an overview of some of its coolest features – should you consider getting one for your kitchen?
Well, it truly depends on your respective priorities, preferences and needs. But rest assured, LG is a reputable brand known for producing high-quality appliances. Their refrigerators have always earned positive reviews for their build quality and great performance.
LG's reputation for quality also highlights the longevity of their refrigerators that last for many years, providing good value over the long term. Therefore, it's safe to conclude that getting an LG refrigerator won't be a disappointment but worth the investment.