Are you in the market for a new refrigerator? If so, you may have come across the brand Sub-Zero and might be wondering exactly what it is. A Sub-Zero fridge is three times more expensive than a traditional fridge. And currently, it is the buzzword in the fridge industry. We'll explore what is a Sub-Zero fridge? Is it worth the price?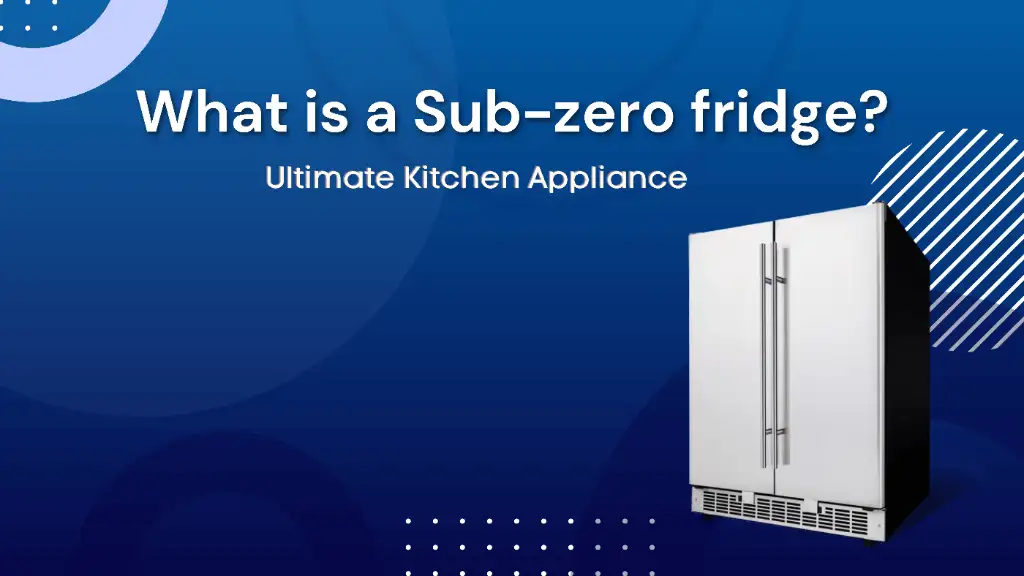 What Is a Sub-Zero Fridge?
A Sub-Zero fridge is an appliance that many people are familiar with but may need help understanding. A sub-zero fridge is a high-tech, luxurious, and top-quality refrigerator famous for its sleek design, quality, and advanced features. The features generally include a dual cooling section, air purification, a seamless finish, and a classic look.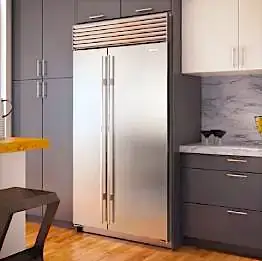 You can enjoy better food reservations with precise humidity and temperature control. It keeps food fresh for a longer time without letting the bacteria grow. Besides, you have the customization option to make it suitable for your kitchen or other rooms.
Brief History of Sub-Zero Fridge
The company was founded in 1943 by Westye F. Bakke in Madison, Wisconsin. Yes, during the second world war, when necessary ingredients were scarce.

The name sub-zero was chosen in 1945 since it was the first company that exemplified its commitment to meeting the highest quality standards of food safety for below-zero safety in freezing food. That means the name represents the company's dedication to providing high-quality performance in below-zero temperatures. It also describes the ability of the fridge to keep the food safe in below-zero temperatures.

In 1955, it introduced a dual refrigeration system – a completely sealed and separate system refrigerator and freezer. Later, they brought their first-ever cabinet-flush unit into the market. Then they keep introducing different features and advanced technologies to make the fridge stand out.
Key Features of a Sub-Zero Fridge
Now you know the Sub-Zero is a premium brand that has been a leader in the refrigerator market for over 70 years. Their refrigerators are known for their exceptional quality, superior performance, and innovative features. Let's discuss the key features of a Sub-Zero fridge that you'll find appealing.
Dual Refrigeration Technology: The main attraction of a Sub-zero fridge is its dual refrigeration technology – one is for the refrigerator and another for the freezer. It lets you control the temperature and humidity separately for better food preservation.
High-Quality Materials and Construction: The materials used for the sub-zero fridge are 304 or 201 stainless steel. Yes, some parts are made of other stainless-steel variations. You will find a polystyrene inner liner for better insulation. These high-quality materials make the fridge long-lasting and durable.
Advanced Temperature Control: You don't just need a cold temperature to keep the food fresh. It would be best to have something precise and accurate for the particular food to control the temperature, humidity, and air purification.
This fridge offers precise temperature and humidity control with its Microprocessor Controlled System. It keeps the temperature within 1 degree from the set temp during regular use. You will get up to a 14-degree temperature swing from a standard fridge.
Multiple Compartment Facility: You have different compartments to keep food separately. But can you control the temperature and humidity for each room? Then how can you keep all those other foods in one fridge?
That is where a sub-zero fridge comes in handy. The dual storage allows you to keep different foods in separate compartments with humidity and temperature control. It also prevents any dreaded flavour from transferring.
Air Purification System: Most foods inside the refrigerator produce harmful gasses, such as ethylene. This gas also causes the food to spoil fast. But a sub-zero fridge has an air purification system that automatically scrubs the air from the refrigerator. Also, it turned the gas into carbon dioxide and water to keep the food safe.
Water Purification System: The latest sub-zero refrigerators have a filter to provide fresh and safe water. And each filter lasts one year or survives 750 gallons of water. The filter will also let you know when to change the filter. Sounds amazing! Right?
Customization Options: Different sub-zero refrigerators are available for personal and business use. In addition, you can easily customize it for the cabinet, dining room, and kitchen.
Feature Cards: A manual-type feature card comes with the fridge. It guides you to use the refrigerator properly to maximize the food's lifespan and longevity.
Remarkable Sealed Doors: The doors of the fridge are remarkably sealed. Air can't get in and out through the small gaps other fridge doors have. It saves energy and keeps the optimal atmosphere for food.
Why Should You Get Sub-Zero Fridge?
The features do not make someone use a fridge. You need to know what you will get from it. Let's check that out.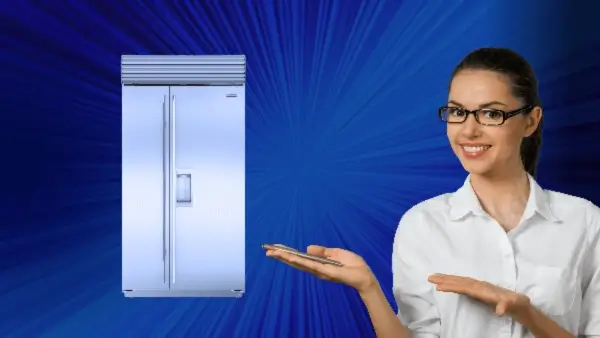 Preserving Food Freshness and Quality: The fridge preserves the food's freshness and quality longer than any other standard fridge. It's possible because of the ethylene air filter that removes the gas the food produces inside the fridge. That means you can keep the food longer without compromising its freshness.
12-Years Warranty: You will get 12 years of warranty from the fridge. In the meantime, the company will replace any defective parts you find, including – the compressor, evaporator, drier, and other connecting tubing. It gives you peace of mind while using the fridge.
Extending the Shelf Life of Perishable Items: Due to the Double Cooling Facility, the Perishable Items Need to Spoil More Quickly. It Increases the Shelf Life of Foods Like Fruits, Meats, or Vegetables. You Can Set Precise Temperatures and Humidity to Keep the Perishable Foods Safe and Fresh for Longer.
Minimizing Food Waste: A sub-zero fridge minimizes food waste by keeping the food fresh for longer. As a result, you can save a lot of money while playing a vital role in keeping the environment safe. It also helps the world to be a better place in the future.
Easy Digital Control: Setting the temperature is also easy, thanks to its digital touchscreen control panel. So you don't have to rely on guesswork to select the precise temperature for different foods.
Safe Food by Reducing Bacteria Growth: As mentioned earlier, the air filter lets the harmful air go out, and a good mood comes in. As a result, it makes the internal environment unfriendly for bacteria and other harmful microorganisms. Consequently, your food stays safe to eat even after a long time.
Easy Water Dispenser: You don't need both hands to pour water from the filter. The easy-to-access, one-handed filter provides a simple solution to get water.
Easy Cleaning: Cleaning is mandatory to maintain the hygiene of the fridge. This sub-zero refrigerator has glasses made with a nano-tech coating that repels water. It prevents the water from falling to the bottom of the refrigerator and makes cleaning easier.
Luxury and premium aesthetic appeal: Finally, it will give you a posh feeling along with top-notch performance. It is called the Rolls Royce of Fridge. That means you will get such RR luxury feels in your home.
Resale Value: Another advantage you can get is its resale value. Of course, you will not buy a fridge based on its reselling value, but it is worth mentioning that you can get a good reselling value from this fridge.
Are There Any Drawbacks of Sub-Zero Fridge?
Like any other fridge, a sub-zero fridge has some drawbacks as well. Let's explore them.
Cost: A sub-zero fridge is 3X more expensive than a standard fridge. So you have to spend more.
Installation: Due to the cabinet style, you need a professional to install a sub-zero fridge.
Requires more space: It requires a large area to install due to the bulk size.
Energy consumption: Due to the large size and dual cooling facility, it consumes high energy.
Repairing: You need a professional to fix the fridge.
Limited availability: Sub-zero fridges are only available in some places.
Key Differences Between a Regular and Sub-Zero Fridge
Let's see 5 key differences between a regular fridge and a sub-zero model.
| Features | Regular Fridge | Sub-Zero Fridge |
| --- | --- | --- |
| Cooling system | Normal | Dual cooling facility |
| Temperature | Not precise | Extra precise temperature and humidity control |
| Air purification | No | Yes |
| Aesthetic appeal | Normal  | Premium |
| Material | Traditional  | High quality for added durability |
Why Is a Sub-Zero Fridge So Expensive?
Sub-zero fridges come with sleek designs, extraordinary performance, and some ultra-modern, cutting-edge technologies. The combination will provide fresh food, reduced spoilage, good hygiene, and, most importantly, a premium feel.
That means you are not purchasing a refrigerator when buying a sub-zero fridge. Instead, you are buying a luxury and comfortable lifestyle. That is why the fridge is so expensive. It is something like asking why Rolls Royce or BMW is so costly.
Is Sub-Zero the Best Fridge in the Market?
Considering some high-tech functions, it is one of the best premium fridges in the market. If you're looking for a high-end fridge, look at Sub-Zero. With a history of innovation and a commitment to quality, Sub-Zero is a brand that stands out from the competition. Its advanced technology, sleek design, and positive customer reviews make it a top contender in the luxury fridge market. Yes, the price is relatively high. But you will get what you pay for.
Wrapping Up
To wrap up, a sub-zero refrigerator is a luxury appliance that offers premium quality service. The high-quality features are worth three times the price. With its sleek design and modern cutting-edge technology, the company has earned a reputation in the fridge industry.
The users can enjoy fresh food due to optimal food preservation. So if you are a culinary enthusiast or a regular homeowner, this fridge can add value to your room. The reselling value is also high. So your money will not be wasted if you value quality fridges. Enjoy the pinnacle of the higher experience of a sub-zero fridge.
Frequently Asked Questions
What Are the Problems Users May Face While Using the Sub-Zero Fridge?
It is common for every fridge to get complaints. Sub-zero also has some objections, including,
– Higher noise level
– Regular filter replacement
– Strong door seals make it hard to open
Can I Use a Sub-Zero Fridge in an Outdoor Environment?
The sub-zero fridge is designed for indoor use. However, you can use it outdoors. But do not expect optimal performance from it while using it outdoors.
How Often Should You Clean Sub-Zero Fridge?
You should clean it once a month to maintain hygiene. However, for heavy use, cleaning it more than once is recommended.
Can I customize my Sub-Zero Fridge to fit my kitchen's design?
Yes, Sub-Zero Fridges come with customizable options like panel-ready doors and drawers, so you can match the fridge to your kitchen's design aesthetic. You can also choose from various sizes and configurations to fit your needs.
How Does the Advanced Cooling Technology of Sub-Zero Fridges Benefit Me?
Sub-Zero Fridges use dual refrigeration and air purification technology to keep food fresher for longer, resulting in less food waste and fewer trips to the grocery store.